Emergency stop and control devices
What is an emergency stop switch?
Emergency stop switches (e-stops) are manual control devices designed to halt equipment functions in emergency situations. They are a crucial component of a complete safety circuit and can be used in safety circuits in combination with safety relay units.
E-stops are wired in series with the control circuit of machinery equipment and must be identifiable and reliable as they're used for emergency situations.
Why do I need to have an emergency stop switch?
All machines need an on/off switch with emergency stop. E-stops provide a safety mechanism to shut off a machinery when it cannot be shut down in the usual manner - most especially when there is a risk of injury or workflow requires stopping. The device is intended to prevent harm and reduce existing hazards to people, machinery and the workplace.
How to choose appropriate emergency stop switches
An emergency stop switch should be visible, identifiable, and accessible. An emergency stop pushbutton switch, for example, should at least have a mushroom head shape to make it easy to push. They're usually red in colour with a yellow background to be located easily. They must be located on the operator control station or master control section. They should be self-latching and remain unguarded so the workers can access it immediately in case of emergency.
Rope switches are another type of switch which is installed horizontally across any points of hazard along a conveyor or rotating machinery. They are ideal for applications that involve several operators working alongside a conveyor, heavier machinery or in environments where there is a risk of explosion. A rope switch can cover an entire conveyor or machine, allowing anyone in the vicinity to pull it.
OMRON: emergency stop switch experts
OMRON's A22NE-PD emergency stop pushbutton has an illuminated button to stay visible in any conditions. Its 'Push-in Plus' terminal blocks provide higher vibration resistance and secured wiring to reduce maintenance. The lock detection feature adds an extra fail-safe mechanism in an emergency shutdown, keeping personnel safe and reducing troubleshooting tasks.
Our A165 series of emergency stop switches feature a modular design, meaning they are easy to install and maintain. Choose from illuminated or non-illuminated buttons and a range of sizes which makes this model easy to integrate into most common machine applications. The rugged yet clever construction of the A165 allows the switch to be separated for easier wiring and handling.
OMRON's emergency rope pull switch offers flexibility in safety, especially along conveyor systems, big and/or heavy machinery. The ER and XER series have a variety of features such as heavy-duty and vibration-tolerant housing. They can withstand washdown cleaning and are explosion-proof - making them ideal for industrial applications, cold, and harsh environments.
Assure the safety of your workers with the enhanced safety capabilities and reliability of OMRON's emergency stop pushbutton switches and devices.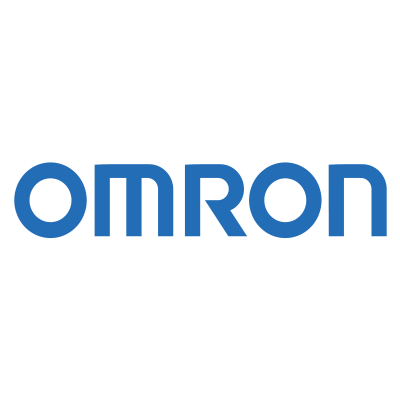 Emergency stop pushbutton switches
Rope pull emergency stop switches
Safety guard switching unit