85+ Years Experience
Top 100 Global Innovators
$500M Annual Investment in R&D
2 Years Warranty*
Next Day Delivery
200K+ Product Lines
*Some exclusions apply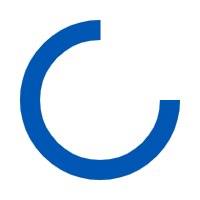 Browse our latest online promotions
Check out our latest handpicked exclusive deals. The range is always changing so don't miss out
Shop Our Product Range
Automation Systems
Control Components
Motion & Drives
Quality control & Inspection
Robotics
Safety
Sensing
Latest News from Omron
August 08, 2022
Setting a new benchmark in product inspections
With today's increased consumer demand, the manufacturing market has become more competitive than ever in trying to produce safer and more efficient products.
Read More
August 08, 2022
How Omron TM cobots can take your palletising to a new level
OMRON, a world leader in automation and robotics, is partnering with the engineering experts at Swarm Intelligence to develop a flexible and versatile cobot system for automated processes.
Read More
August 08, 2022
Automaint Solutions delivers a packaging solution that's outside the box
Finding the right solution for the packaging of fresh produce requires a smart mix of speed, precision and flexibility.
Read More
View All
Australia's largest manufacturing automation supplier
OMRON is a world leader in automation control and robotics. We produce high-quality manufacturing equipment, renowned for its innovation and usability, making OMRON the automation equipment supplier of choice across a wide range of industries.
We're proud to be a renowned robotics and industrial automation company, with the industry's largest range of automation and robotics products - over 200,000. ... See more
Everything you need for industrial automation and robotics
Browse our range of sensors, controllers, switches, relays, drives, robotics and more from the categories list above.
The OMRON brand is recognised for producing quality and reliable manufacturing equipment. OMRON's technology and industrial components deliver better performance, greater productivity and increased efficiency – and they're built to last.
OMRON offers a wide range of industrial engineering solutions, and can design, build and program complete systems.
For almost a decade, OMRON has been a preferred supplier for a broad range of robotics and automation equipment such as relays, PLCs, HMIs, vision systems and safety equipment - as well as our renowned SYSMAC automation platform.
Factory automation and robotics experts
OMRON's unmatched combination of expertise, products and services can help you protect your team without sacrificing output. Our team is on hand to help you manage process automation and leverage machine automation to drive innovation within your business.
We're serious about safety, and our value as a safety partner goes well beyond our comprehensive range of world-class products. Our team of TÜV Certified Functional Safety Engineers offer risk assessments and customised solutions for your machine, application or entire plant.
See less