Empowering People Through Automation
We create inspired solutions for improving industries, societies, and individual lives. Selected as a Top 100 Global Innovator for the seventh year, we solve social issues with advanced technology.


Let's create a better future
Together we can bring about a better society — where industry growth and increased living standards go hand-in-hand. We're tackling climate change, the aging of society, and the increasing wealth gap among individuals. Here is how we're bringing about better communities for all:
We help you shape tomorrow
What if you could unlock the full potential of your industrial automation project? With better performance, greater productivity and increased efficiency, comes the ability to change our world for the better.
The #1 choice for graduates
Do you have a passion for tech and shaping the future? Working with Omron you will have hands-on exposure to new technologies that you won't find anywhere else and collaborate on new solutions incorporating Robotics, Automation, IoT, Big Data and Machine Vision. Your career will develop in a "flexible and fun" working culture with a strong commitment to diversity and inclusion.
Learn from the robotics and automation leaders
Benefit from our decades of transforming industries. As one of the only robotics and automation companies that sell direct-to-market in Australia, we're local and we're here to help you shape the future. With a rich history of solving emerging global challenges, we are now focused on empowering industry to create an "autonomous society", where business growth drives better living standards for all.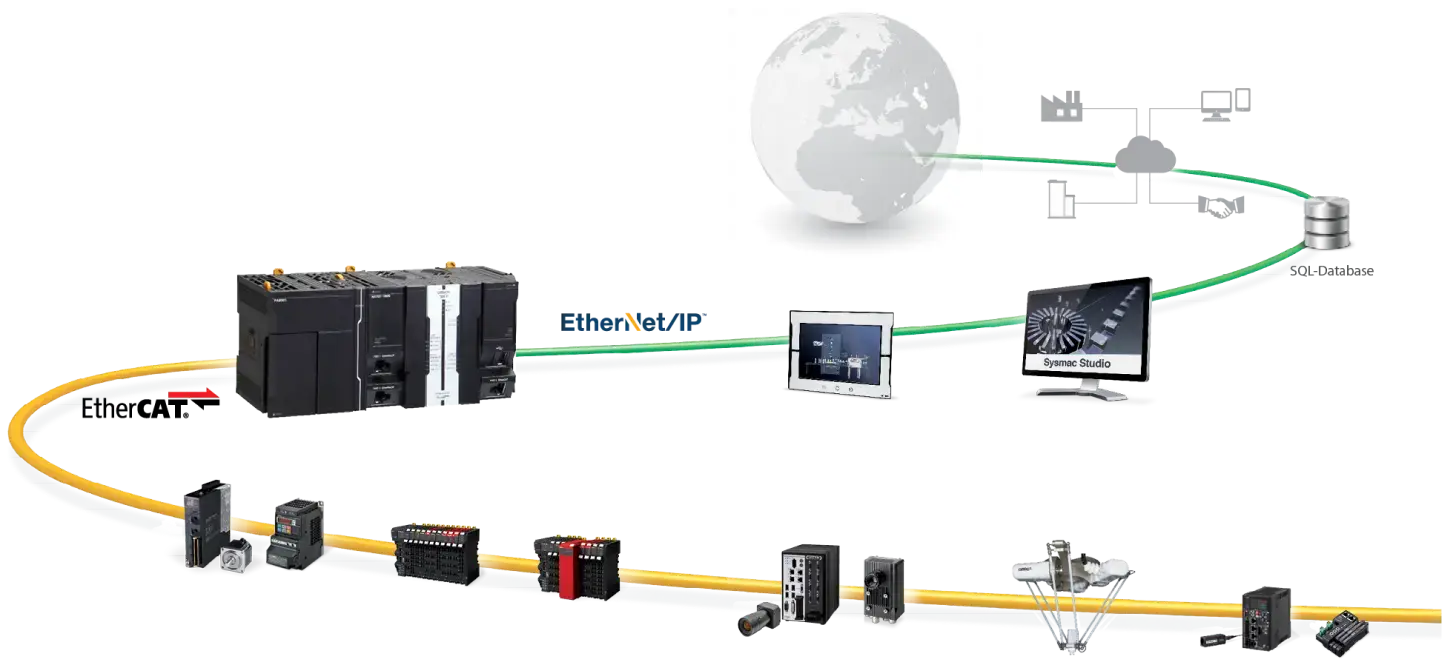 A friendly team to support you
Omron is built upon a strong global reputation and an even stronger relationship with our local customers. We help you turn your toughest business challenges into powerful opportunities using automation and robotics. From creating the World's First "Robotic Integrated Controller" to developing the industry's first QC machine that improves reliability through continuous operation, we're here to support you in overcoming the challenges you face in the workplace. To talk to our team of technical experts, contact us today. ... View more
Bold solutions for turning dreams into reality
Our robotics and automation products are 'on-machine' and 'add-on'. We develop solutions designed to work in perfect harmony with humans to perform repetitive, hazardous or mundane tasks — allowing team members to engage in more useful roles. With over 200,000 product lines, including purpose-built automation and robotics — get the items you need delivered directly to your door anywhere in Australia and New Zealand. You can view our product families here.
A strong network of partners
We are supported by an expert network of engineering, automation and robotics leaders across Australia and New Zealand. Including all major application types, we are proud to provide our customers with a comprehensive suite of industry solutions to serve their unique business needs. Partnering with other industry leaders allows us to maximise the range and depth of solutions we can provide.
We recently joined forces with local partners to deliver solutions for flexible manufacturing with collaborative robotics and smart transportation with mobile robots. This allowed us to significantly boost productivity, improve workplace safety and reduce labour costs. Explore our partner program.
The little pieces you need to do big things in the world
We're known for producing robotic technologies that make the headlines, but we are primarily here to support you. We have all the components, parts, switches, and systems to ensure you have everything you need to keep moving forward.
No matter the challenge, big or small, we empower individuals and industry leaders to realise their potential. Explore our case studies to learn more about the impact we are making.