About Omron
OMRON is a global leader in automation and robotics. We have a proud history in providing state-of-the-art innovative solutions for a broad range of industry sectors.
"At work for a better life, a better world for all"
Our technologies are enabling technologies. They enable your core business to perform more efficiently, with greater productivity, increased efficiency, better awareness, greater control and precision.
Proud pedigree of innovation and quality
The OMRON brand is recognised for quality and reliability. We have a proud heritage in technological invention. Every new system and device created by OMRON is designed to drive your business into tomorrow – before your competitors arrive there. With OMRON as your technology partner, our pedigree for innovation and high standards of product performance can give your business a competitive edge.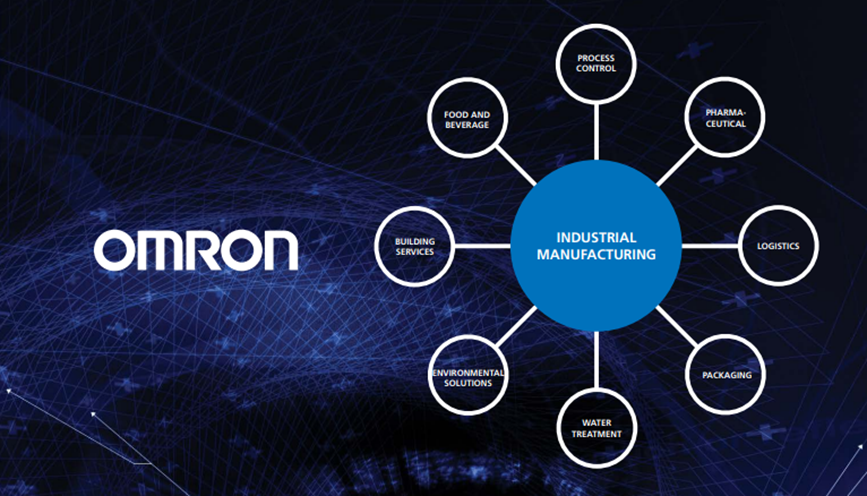 State-of-the-art industry solutions
OMRON technologies deliver better performance, greater productivity and increased efficiency – and they're built to last. OMRON offers more than 200,000 product lines including sensors, vision systems, switches, relays, safety and control components, automation systems, robotics, motions and drives and power supplies.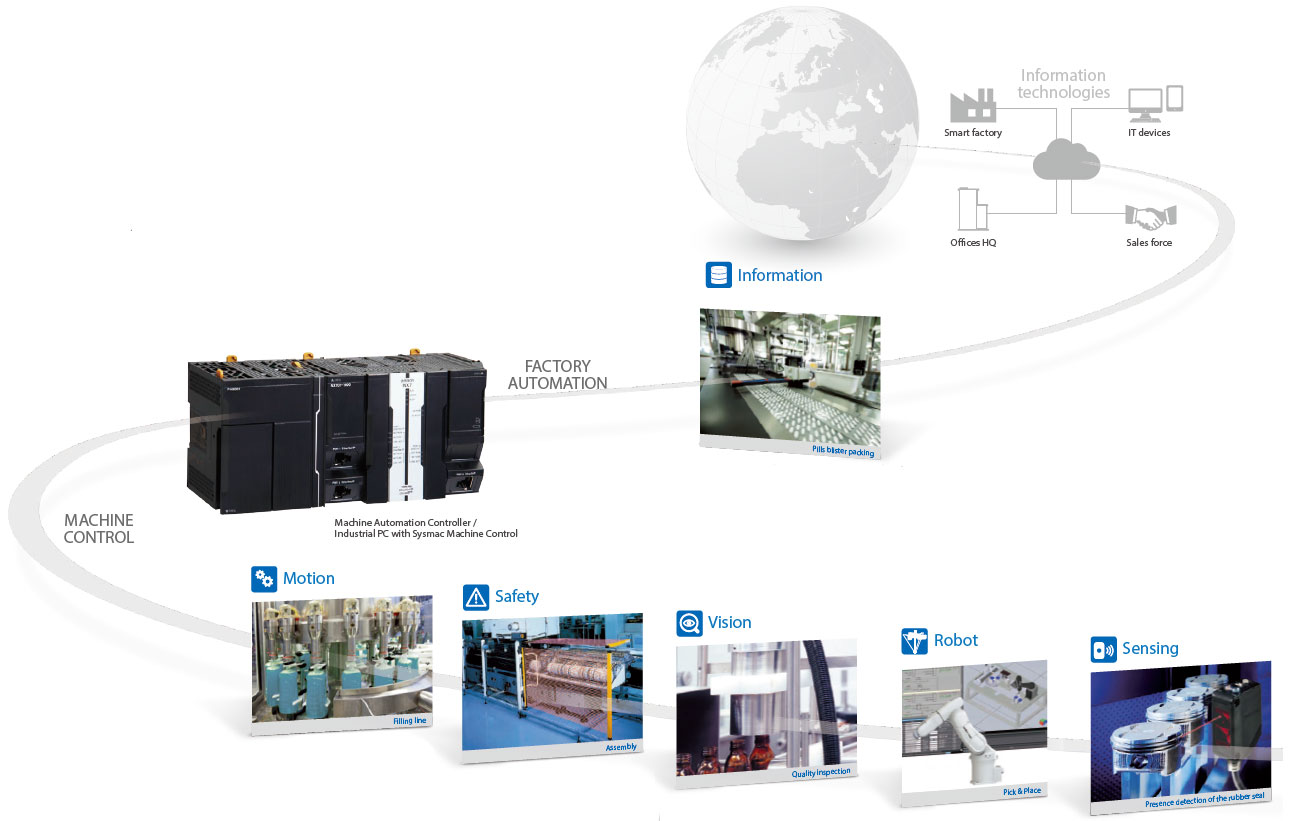 Meet our team
The OMRON team comprises industry experts who are passionate about their work. Our team members have vast experience and expertise in a wide variety of applications.
OMRON technologies include:
Artificial Intelligence (AI)
Robotics
Sensing and Control Technologies and Solutions
Network and FieldBus Solutions
Operator Interface and SCADA Solutions
Mechatronic Solutions
Quality Inspection Solutions
Tracking and ID Solutions
Safety Sensing and Control Solutions
IoT, Industry 4.0 and Big Data
We pride ourselves on customer service
The best technology in the world means nothing without total customer support. Providing quality service is part of our DNA. Our solutions support, training and after sales service is unparalleled. This professional support is backed up by a wide and comprehensive network of skilled systems integrator partners.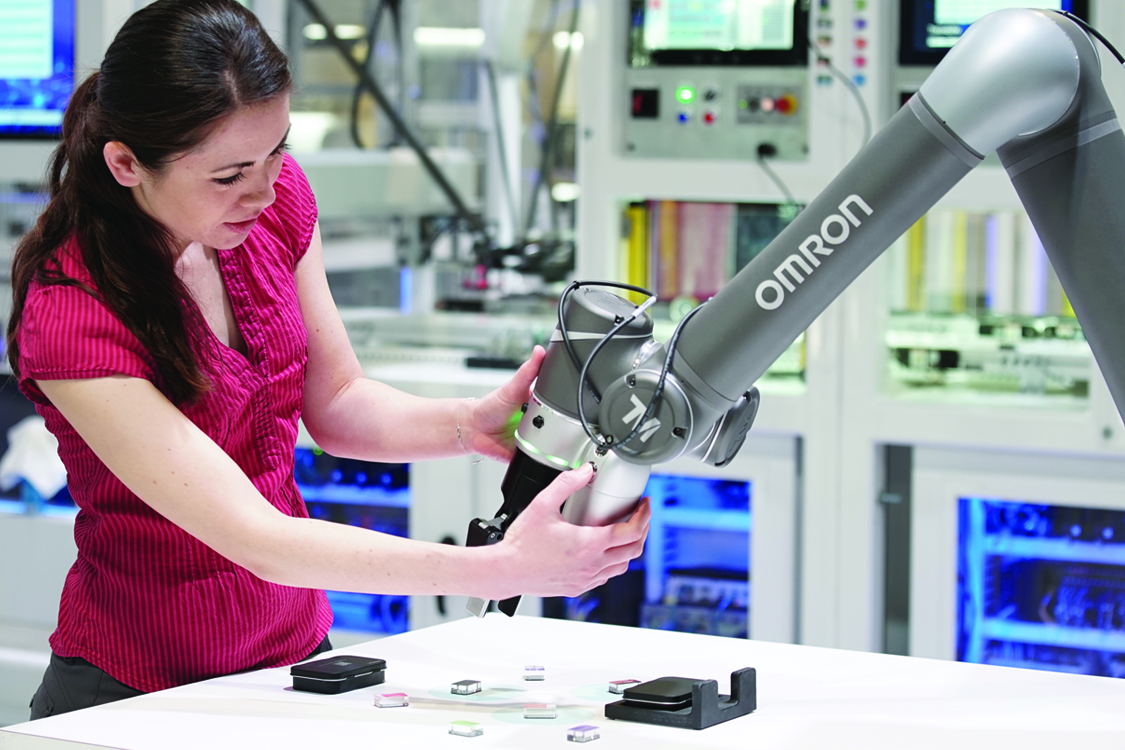 With OMRON as your technology partner, our pedigree for innovation and high standards of product performance will translate directly into your competitive advantage and increased profitability.
Need for speed
In a rapidly changing world, today's companies must adapt to changing times. Our central warehouse in Sydney, which stocks over 3,500 product lines, is governed by a rigorous supply chain management system. Our highly trained team works hard to ensure your order is fulfilled fast and efficiently. We keep you informed of delivery times along the way. OMRON products are air-freighted direct from the factory to ensure stock items are available for next-day delivery.
Working for the benefit of society
At OMRON we're always looking to improve our energy efficiency so you can improve performance and efficiency. Within OMRON there is a strong focus on environmental management practices to reduce CO2 emissions, while increasing its production. To be recognised as a world leader in sustainability, companies must reach "gold standard" ISO 14001 certification status. To date, ISO 14001 certification has been achieved at all of OMRON's 30 manufacturing sites.
For OMRON, sustainability is all about putting the OMRON Principles into practice: "To improve lives and contribute to a better society."
Want to learn more about our products?
Why not tune in to an OMRON complimentary webinar to help drive performance and profitability.
Discover how ground-breaking new technology can transform your business.